If you want to lose weight, eating nutritious, healthy dishes without compromising on rich taste might be a dream comes true. It is even more difficult if you eat everything fried. Oil adds taste to your food. The deep-fried tikkas and masalas may lure your taste buds but they can also be harmful to your heart. 
Protein is very vital to retain and build muscle mass and is considered as the most vital nutrient that you should add to your diet every day. But it is also true that cooking a protein-rich dish is not that hard. Delectable dal or chicken curry with chapati is a perfect meal for anyone. Fish and chicken are known as one of the best non-veg protein sources. You can even cook the delectable chicken curry without oil. Seems amazing, isn't it? Here are some of the protein-rich dishes for Indian dinner you can try. You can enjoy your favorite delicious dish without any guilt. 
1. Butter Chicken 
The classic Indian greasy chicken curry simmered in nice and creamy tomato sauce. It contains nice marinated chicken breast which is braised without any oil or ghee. It tastes oh-so-delightful with a range of spices. It makes a rich tasty dish when served with rice or roti. 
2. Fish Curry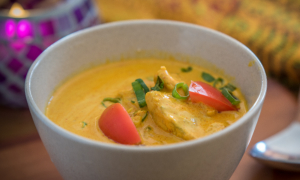 There is literally nothing more satisfying than luscious, rich curry filled with the goodness of coconut and whole fish. It is cooked in a tang of tomatoes and tamarind with spices and chilies. It really has a rich flavor and taste. 
3. Chicken Masala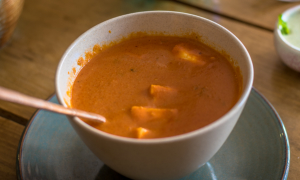 It is yet another crowd pulling dish. This chicken dish with fiery spices, tangy lemon taste, and luscious yogurt gives a great blast to taste buds. All such goodness is tossed with chunks of chicken without adding oil. Enjoy this delicious dish that you just can't say no. Pair it with a wholesome meal or a bowl of rice. 
4. Palak Paneer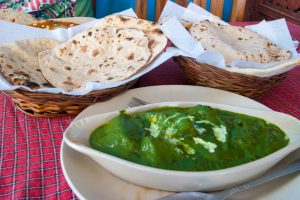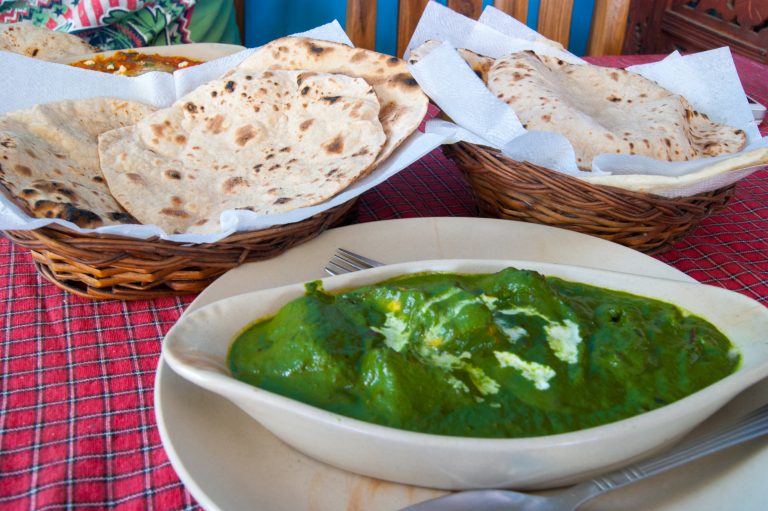 The classic Palak Paneer is the most popular and healthy dish in India and Indian restaurants all over the world. It is one of the best protein-rich curries and is very healthy and delightful. The combination of paneer and spinach is truly a treat to your taste buds, while being low on fat and calories. It is also rich in dietary fiber which controls appetite. You can choose low fat paneer and you can have the rich protein from palak and healthy paneer. At the end, be sure to squeeze a lemon over the dish to better absorb the nutrients. 
5. Rajma Masala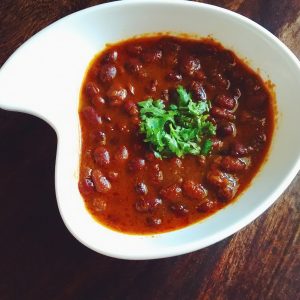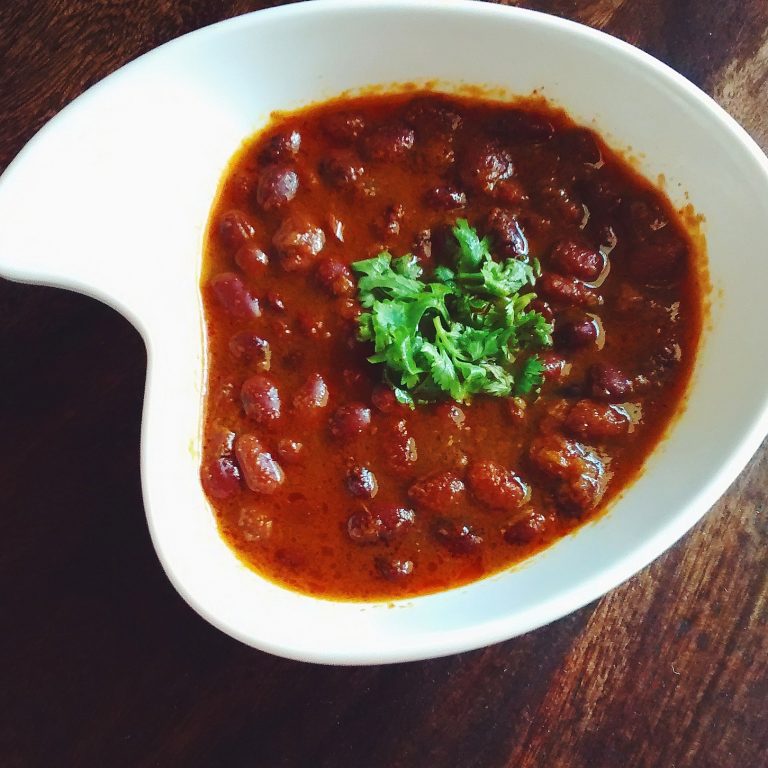 The exemplary Indian dish, Rajma Masala needs very low or no oil to be prepared while it is being a rich source of protein. If you are a vegetarian and you want to avoid chicken and eggs, rajma masala can fulfill all your needs for protein. It is an ideal go-to dish that you can eat with some healthy changes. Lower down the amount of oil in the recipe by roasting garlic and ginger without frying them. Dry roast capsicum with black pepper and salt for added taste and add them to the gravy.