The holiday season is just around the corner and many of us have different plans to celebrate this Christmas. If you are planning to surprise your family and loved ones, why not you try authentic Indian royal dining with Its Mirchi – One of a Kind Indian Restaurant?
Enjoy fine Indian dining in the traditional style. We have combined royal authentic décor with floor pillow or low kneeling setting for an intimate and novel dining scene. 
Since inception, It's Mirchi has been a promising hub for eco-friendly Indian cuisine in Australia. This formal yet friendly restaurant offers fine Indian dining with endless charm. Enjoy all the warmth of India in relaxed and graceful surroundings. 
It's Mirchi is a Must-Visit Restaurant for residents in Paddington 
It's Mirchi has been a leading Indian restaurant in Brisbane, Australia for decades. The restaurant has served hundreds of celebs and thousands of families who come here to celebrate their special events and milestones. We have also served our loyal fans who occupy the weekly table with our exceptional Indian curries. We always bring organic and fresh vegetables and ingredients to offer an exquisite dining experience. 
All of the tasty and delicious meals are designed by one of the best Indian chefs in Australia, Urvashi who attributes her attention to detail and mastery to the authentic Indian recipes passed down from generations. The Indian food menu the restaurant offers is extensive and includes a huge range of traditional and seasonal delights. Her staff serves organic, vegan, vegetarian, gluten-free, sugar-free, nut-free, dairy-free, and low carb varieties. You can rest assured that all of our meals are made with nothing but freshest ingredients and vegetables and all our meals are MSG-free. 
We are here to cook your meals to perfection!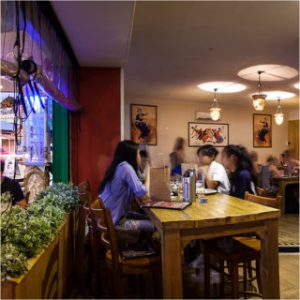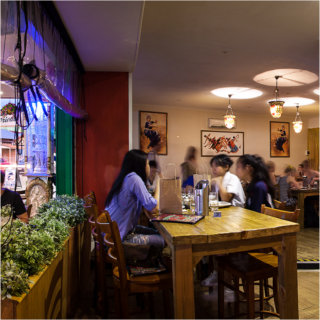 At It's Mirchi, we are well versed in offering tasty Indian dishes with the exclusive Indian delights to our customers. Enjoy our delicacies for lunch and evening dining or contact us for parties, banquets, and weddings.  
Our master chefs are always available to add their unique styles and experience in the well-balanced and delectable menu. So come and enjoy the rich North Indian and smoking hot South Indian delicacies prepared with perfection. 
We offer a huge range of delicious Indian dishes that are prepared with freshest ingredients to represent the original Indian taste. The menu is bestowed with a range of spicy, rich and creamy delight featuring both vegan and vegetarian dishes which bring unique and subtle Indian taste. 

Enjoy the World-Class Cuisine This Christmas 
Experience the real taste of India with a great dining experience at Its' Mirchi – Finest Indian restaurant in Brisbane. All Indian curries are cooked as per your taste – medium, mild or hot. You can rest assured that there are no artificial flavors and MSG added to your food. 
So, feel free to sit and relax and taste exciting drinks in a cozy setting when the weather is chilling outside. Browse our exclusive menus and book your table now.