Both cauliflower and broccoli have their own health benefits. Both of them are enjoyed roasted, sautéed and raw. But we are going to discuss which one is healthier. So, let's start with broccoli.
Broccoli Benefits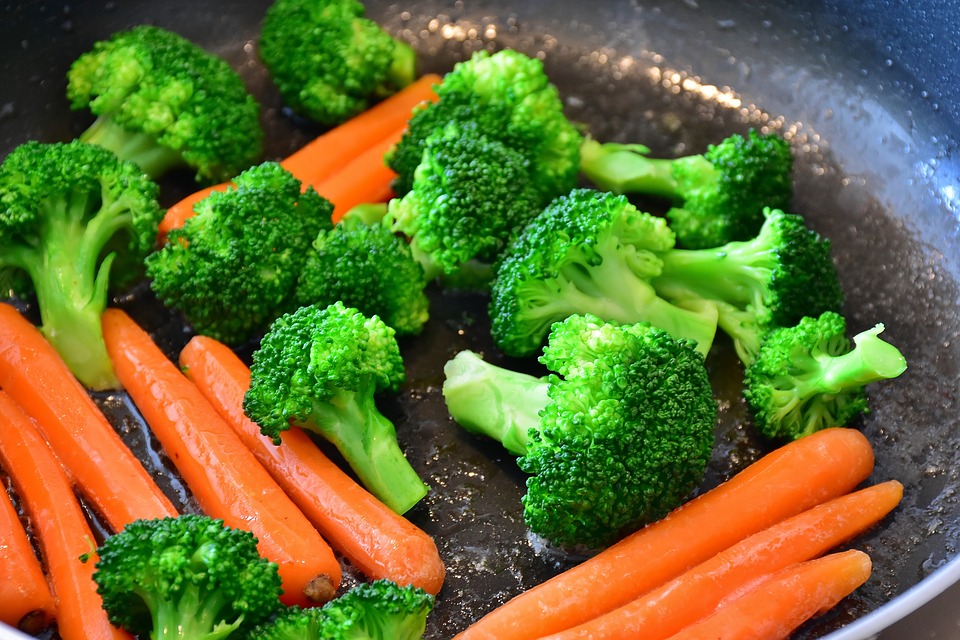 Broccoli is a cruciferous vegetable that is rich in nutrients and vitamins that help improve heart health, rebalance blood sugar, and fight cancer. Broccoli is also rich in fiber to keep you feel fuller. Broccoli is truly a protein powerhouse and superfood to meet your needs for nutrients that other vegetables lack.
1 cup of Broccoli contains
Protein – 2.6g
Calories – 31
Carbs – 6g
Calcium – 4.3% of recommended Daily Value (DV)
Fiber – 9.6% DV
Vitamin K – 116% of DV
Controls Cholesterol
Broccoli is rich in soluble fiber which has been known to control cholesterol. According to a study, the steamed form of broccoli is very helpful to control cholesterol levels.
Improves Eye Health
Like bell peppers and carrots, broccoli is also healthy for eyes. Zeaxanthin and lutein are the main carotenoids found in broccoli which are known to reduce the risk of developing eye disorders with age.
Improves bone density
Broccoli is also a vegan source of calcium to improve bone health. It is packed with manganese which helps improve bone density and hair growth. It is also recommended for people with bone issues like arthritis.
Cauliflower Health Benefits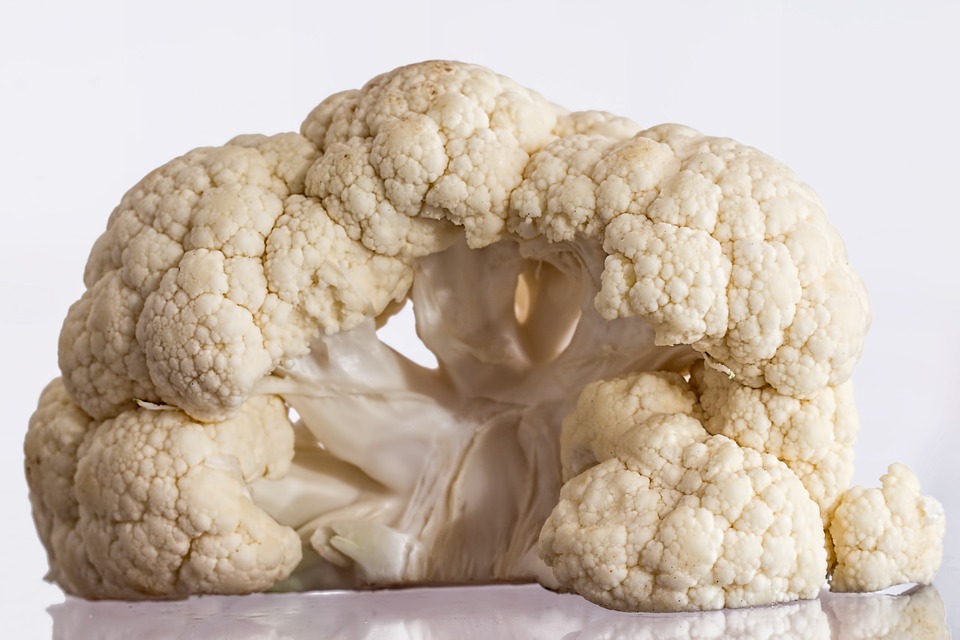 Cauliflower is rich in vitamin K, vitamin C, folic acid, calcium, fiber, and potassium. It is also a powerhouse of phytonutrients, the anti-aging, immune-boosting, and cancer-fighting agents.
A cup serving of Cauliflower contains
Protein – 2.1g
Calories – 27
Carbs – 5g
Calcium – 2.4% of DV
Fiber – 8.4% of DV
Vitamin K – 21% of DV
Rich in Antioxidants
Antioxidants prevent inflammation from toxic free radicals on your cells. Like other cruciferous veggies, cauliflower is also rich in isothiocyanates and glucosinolates, which have been known to slow down the development of cancer cells.
Help in Weight Loss
Though neither broccoli nor cauliflower is fatty, cauliflower is a bit lower in calories. So, it is best for diet conscious people. It is also a great substitute for several carb-based foods like potatoes and rice, without having to lose taste.
So, who wins the battle?
Broccoli wins when it comes to nutrition, with great levels of vitamin K, fiber, and calcium. But it is true that both vegetables are rich in nutrients like manganese, folate, protein, and vitamins and are also very versatile. They are low in calories and can be part of your balanced diet. But when it comes to choosing the best vegetable for salad, broccoli surely takes a bow.
It's Mirchi is the only Healthy Indian™ Restaurant offers a wide variety of meals made with freshest vegetables which are never frozen. All of our meals are designed by the best Indian female chef in Australia, Urvashi. Her passion for healthy eating leads her to offer authentic Indian entrees like Fresh Broccoli Florets and Fresh Cauliflower Florets which are healthy and tasty too.